Vehicle technology has evolved tremendously over the past few decades, Research and Development plays a crucial role of business success in today's competitive automotive industry, this is especially vital for SME such as MCE in the local Malaysia automotive industrial context, and it is considered as a competitive advantage over many local automotive suppliers without design capability. In contrast with many other local Malaysian automotive component suppliers who rely upon customers for their sources of design, MCE tends to rely more heavily on internal R&D for innovative design.
Multi-Code R&D department was setup in 1990 since the company was founded. Today MCE R&D consists of several sub sections namely Mechanical Design, Electronic Design, Project Management/Warranty Analysis, Testing, Document & Change Management. As a leading local automotive component supplier, our 30 over R&D staffs are tasked to create new product that meet todays' customer requirements and research on new technologies to fuel future product developments.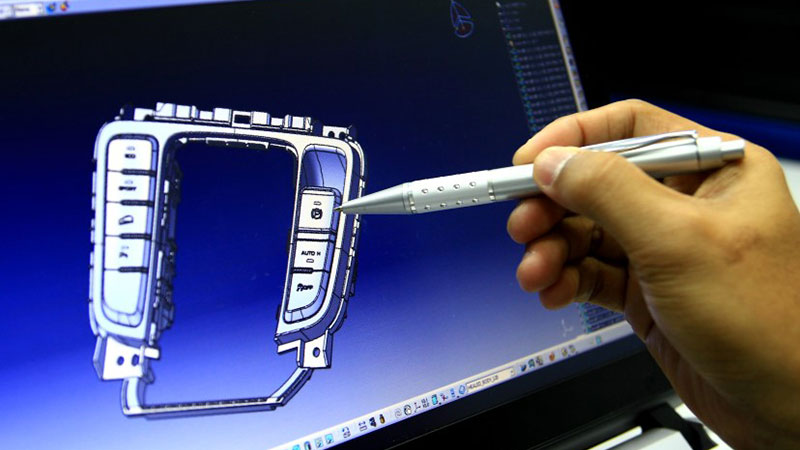 R&D Capability
Using 3D software to create product design and advanced simulation software to optimize manufacturing and assembly virtually; in transforming virtual design to physical creation before mass production, we apply the latest additive manufacturing (3D printing) technology in prototyping to best validate manufacturing feasibility with greater precision.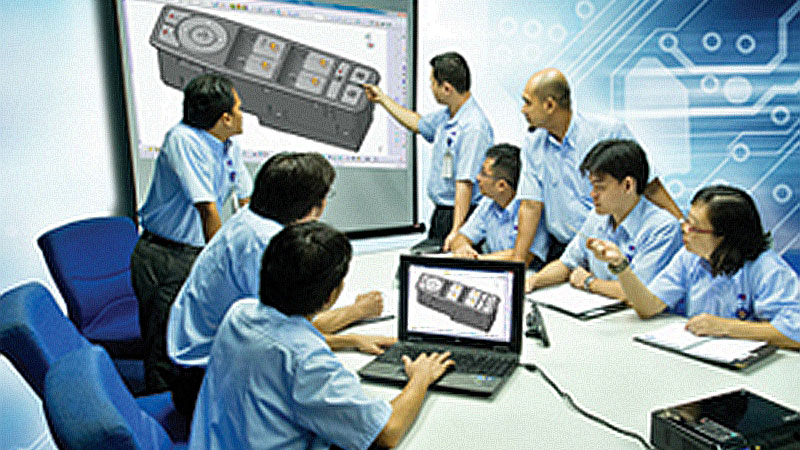 Benchmarking Process
Learning is part of our corporate culture, learning from other renown product design is also being embraced into MCE R&D learning culture. In our benchmarking process, renown product is first compared with internal similar product to identify and document the comparing parameters into checklist, the targeted product is then disassembled and each component is analyzed to the finest detail, comparing with internal designed components to identified the merits in design. These better design know-hows are recorded into database for application in future products.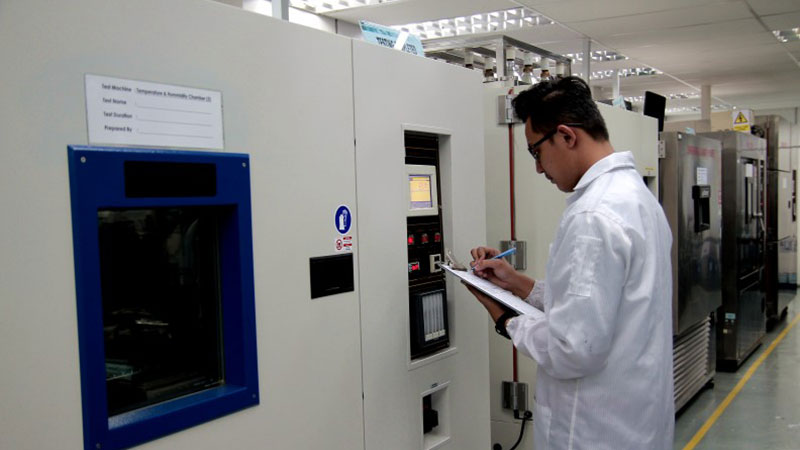 Testing Capability
Design validation tests are carried out in our internal test lab, today about 75% to 85% of test items are done internally facilitating rapid closed-loop feedback response for corrective actions.
For Environmental Performance
Temperature & Humidity Chamber
Thermometer/Thermalcouples
Thermal Shock Tester
Salt Spray Tester
Rain Tester
Vibration Tester
Dust Tester
For Electrical Performance
Electrostatic Discharge Tester
Programmable Bipolar DC Supply
Fluke Digital Multimeter
Electronic Load
AC/DC Withstanding Voltage Tester
For Functional Durability Test
Programmable Logic Controller
Switch Tester
Ignition Key Set Tester
Power Window System Tester
For Mechanical Performance
Digital Torque Wrench and Gauge
Sound Level Tester
Door and Trunk Lid Impact Tester