MCE's manufacturing facilities set up, mainly centred on lean production system, provide quick turnaround and flexibility in meeting customers' requirements. With such versatile manufacturing processes, MCE is able to provide customers at multiple entry points and allow customers to choose the appropriate services to meet their unique requirements.
MCE constantly upgrades its manufacturing facilities to keep up with technological advancements in meeting customers' unique requirements. With the installed manufacturing state-of-the-art equipment and the quick turnaround services, MCE is capable of completing nearly every job imaginable in the shortest lead time.
Precision manufacturing facilities available range from Surface Mount Assembly, Thru-Hole Auto Insertion, Metal Stamping, Spraying, Laser Engraving and Electro-Mechanical Assembly.
MCE continuously trains its staff in maintaining and improving its manufacturing processes for efficient and effective operational output. As a result, MCE has gained the trust and confidence of OEM customers as being a superior and excellent organisation to work with.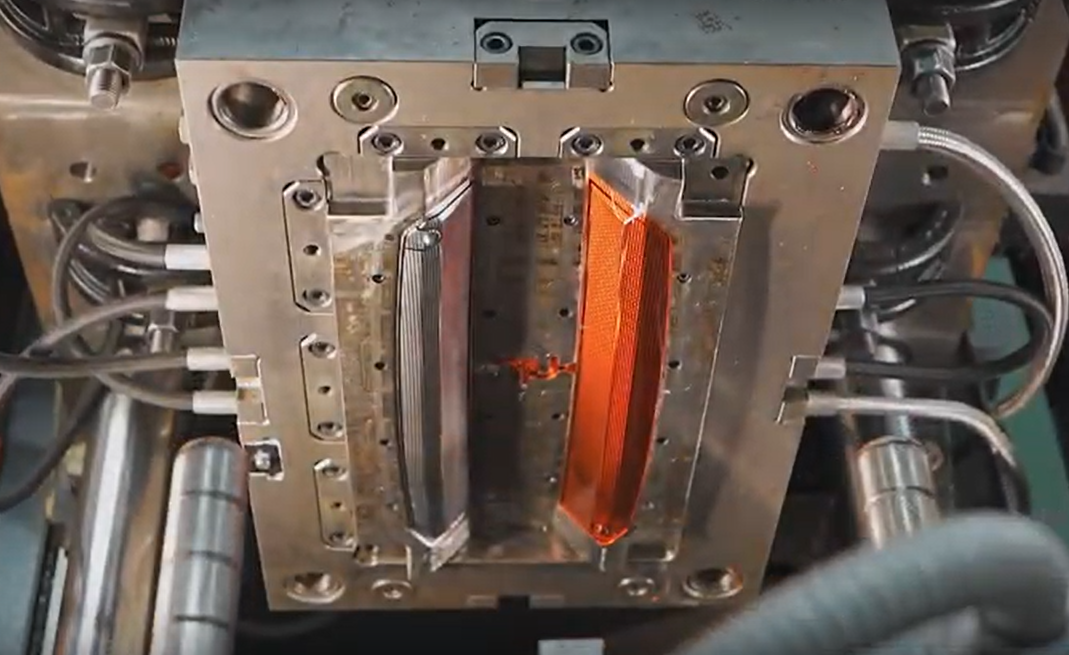 Plastic Injection
One-stop injection moulding to deliver high quality custom plastic parts, surface treatment & final assembly parts supported by the expertise of professionals in product design, production and quality assurance.
Our injection machines consist of (40 tonne, 3 units), (60 tonne, 1 unit), (90 tonne, 1 unit), (120 tonne, 1 unit), (130 tonne, 1 unit), (180 tonne, 1 unit), (200 tonne, 1 unit), (260 tonne, 1 unit), (300 tonne, 1 unit),
(350 tonne, 2 units), (450 tonne, 3 units).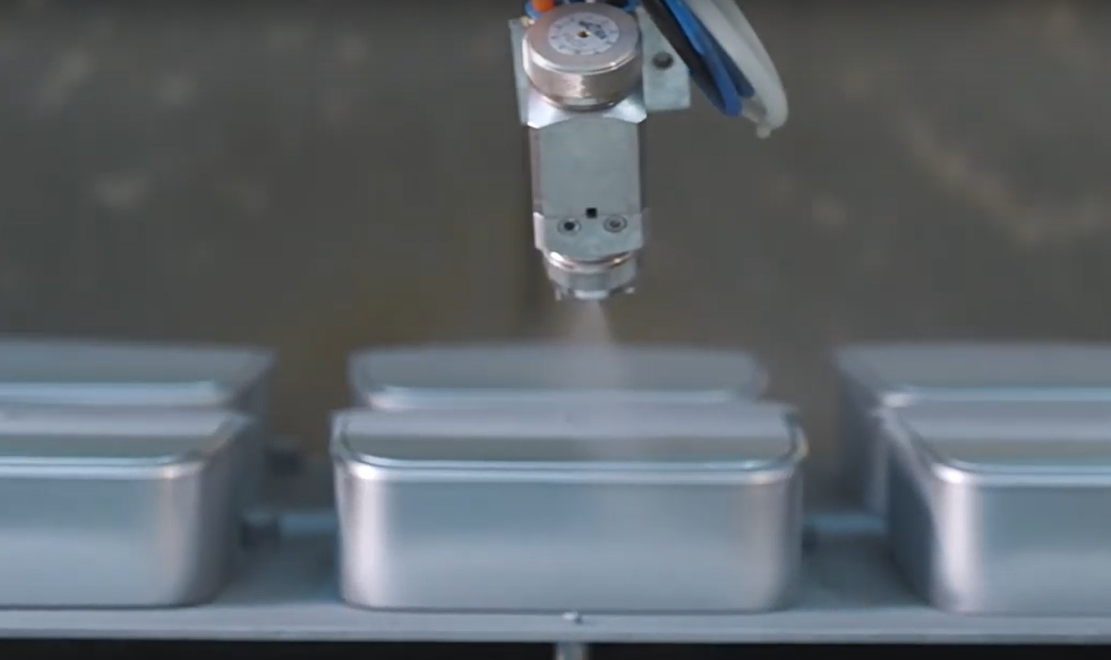 Robotic Spraying
Two 3-Axis Robotic Spray Painting for various vehicle parts.
Spray path pre-determined by robotic program ensuring good repeatability & reproducibility.
User friendly touch screen operation integrated with conveyor system for easy load unload materials.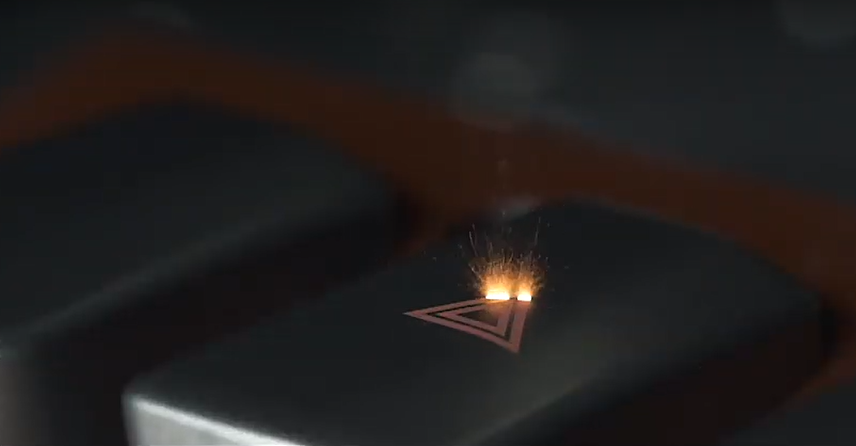 Laser Engraving
3-Axis Hybrid Laser Marker for precision removal of microscopic layers of material on part surface.
Precision laser control corrects distortion and displacement that reduce the slightest misalignment occurred during installation, also enables uniform and precisely positioned marking at the centre & edges of the marking area.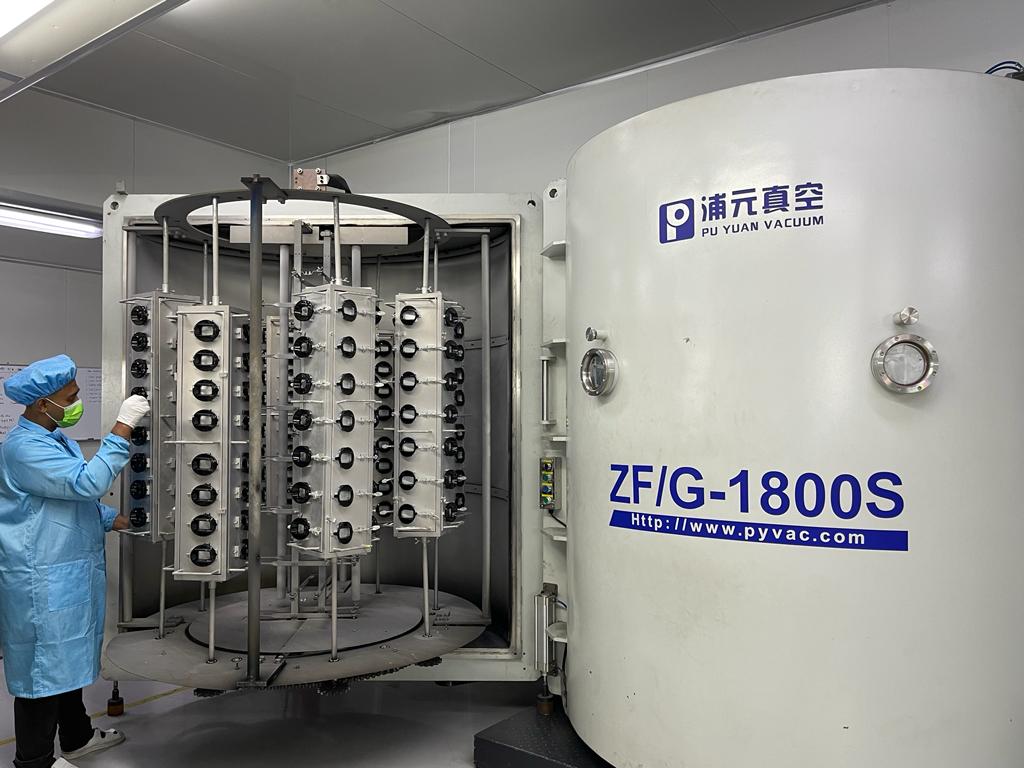 Vacuum Metalizing
Create a layer of metal on a plastic lamp reflector in supporting in-house small lamp production.
Reduces hazardous chemicals risk in the part compare to other processes, such as chrome plating.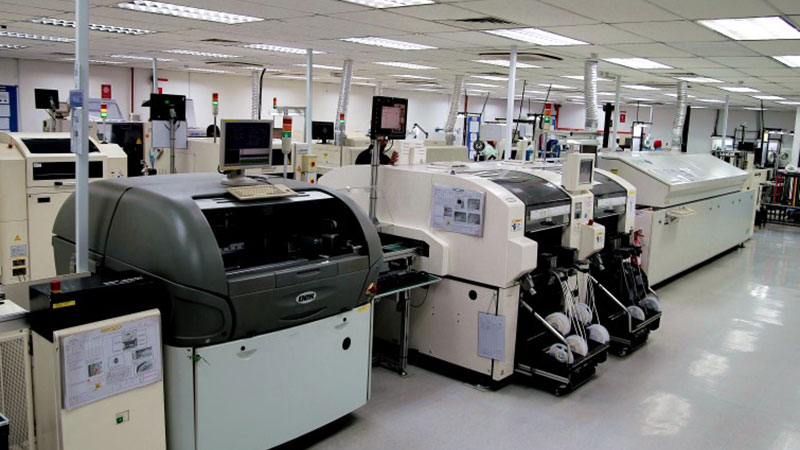 Surface Mount Technology (SMT)
Three Surface-mount technology (SMT) lines to supply PCBA to assembly lines for various vehicle electronic devices.
Consist of solder paste printing machine, solder paste inspection(SPI) machine, chip mounter, reflow oven and Automated Optical Inspection(AOI).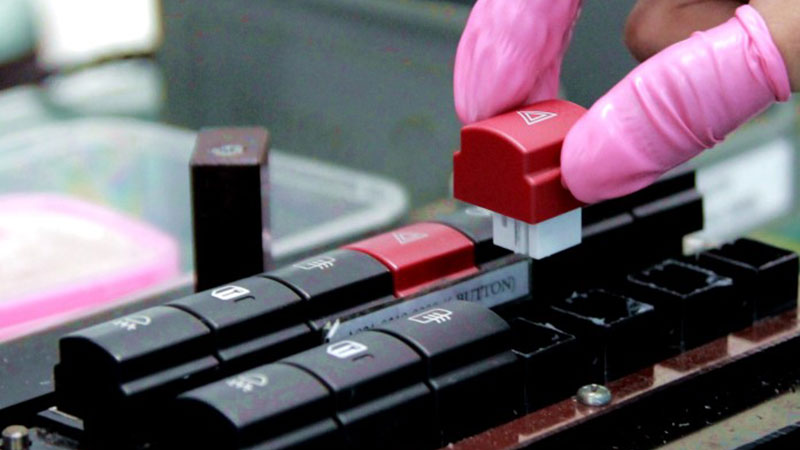 Assembly Lines
Combination of manual & automation processes.
Lines integrated with X-Y robotic soldering, semi-auto grease dispensing and auto-function testing.
Cell manufacturing system for rapid change over in High Mix Low Volume context.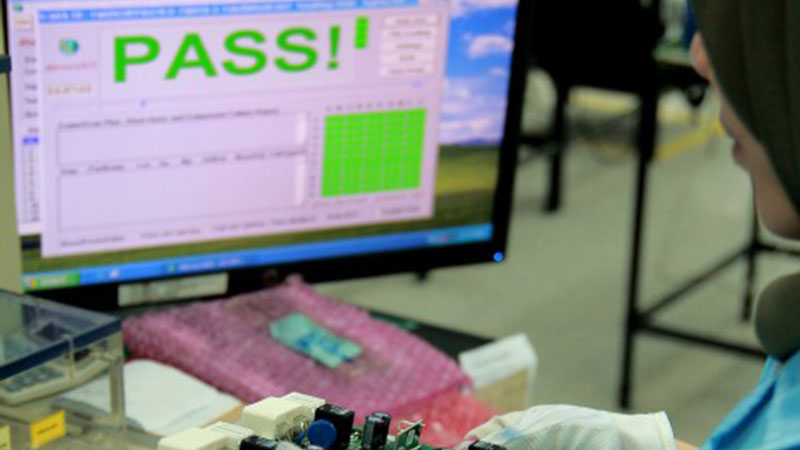 QC
Quality control (QC) consists of Early Production Containment(EPC) and End Of Line(EOL) inspection to ensure no outflow of defects to the customer.
In-Process QC(IPQC) make sure no deviation in manufacturing processes