Multi-Code Electronics Industries (M) Berhad (MCE), subsidiary of MCE Holdings Berhad which founded in year 1990 to manufacture and supply car alarm systems, central locking and power window regulators.
MCE achieved a remarkable milestone in 1997 where the Company was successfully listed in the Stock Exchange of Bursa Malaysia Securities Berhad (formerly known as Kuala Lumpur Stock Exchange).
The progressive growth of the automotive industry locally and regionally has contributed positively to the growth of MCE. With consistent business expansion that synergised with development of new product range to meet market needs and trends, MCE has grown to become a leading Original Equipment Manufacturer (OEM) specialising in the full spectrum of design, manufacture and supply of automotive electronics and mechatronics parts for the Malaysian and regional markets.
MCE is also expending into Advance Technology related to comprehensive total driving solution by developing Advanced Driver-Assistance System (ADAS), Advanced Camera Technology and Infotainment System.
Apart from the OEM segment, the trend of globalisation has also inspired MCE to provide and supply to international procurement houses and buyers for their custom designed products to meet specified requirements, particularly for the pre-delivery installation and aftermarket (REM) segments.
Today, MCE has two operational facilities with over 350 full-time employees, including more than 50 professional engineers.
The main facility located in Johor Bahru, Johor serving as its core manufacturing hub fully equipped with the latest design and testing facilities as well as doubling as its headquarters and the other in Port Klang, Selangor with its extended manufacturing and warehousing facilities, business development, marketing and customer support office providing extensive warehouse and logistics services directly to its customers.
Both operational facilities logistically well located enable MCE to stay connected with domestic customers as well as supporting overseas business and export activities via the major air and sea ports in Malaysia.
MCE promises to provide the best support to all valuable and esteemed customers. Together we grow, TOGETHER WE EXCEL!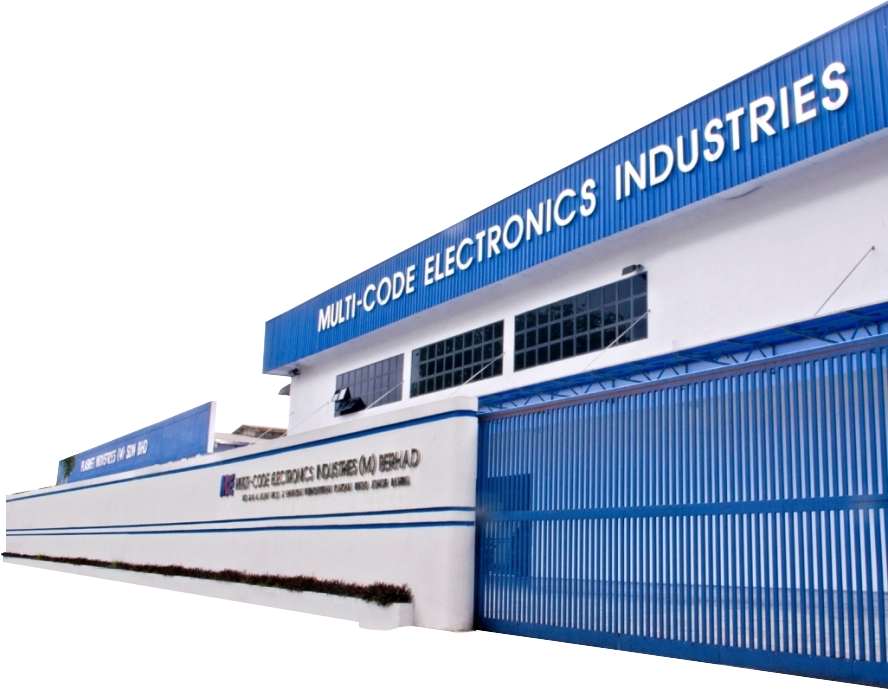 Vision
To be the main driving force in flourishing the regional automotive industry
Mission
To be the regional leading supplier of automotive electronics and mechatronics parts.
Management Philosophy
Human Capital is our greatest assets.
Effective execution is of highest priority.
Leading by examples is our belief.
Company Outline
Registered Address
Suite 5.11 & 5.12
5th Floor, Menara TJB
No. 9, Jalan Syed Mohd. Mufti
80000 Johor Bahru, Johor
Nature of Business
Investment holdings company
Subsidiaries
Multi-Code Electronics Industries (M) Bhd
Beaucar Accessories (M) Sdn Bhd
Multi-Code Technologies (M) Sdn Bhd
Vantage Realm Sdn Bhd
Vantage Medical Centre Sdn Bhd
MCE Ventures Sdn Bhd
MCE Hengtuo Sdn Bhd
MCE EV Solutions Sdn Bhd
GEM Technologies Sdn Bhd
Associate
Fortech Technologies (Malaysia) Sdn Bhd
Stock Exchange Listing
Main Market of Bursa Malaysia Securities Berhad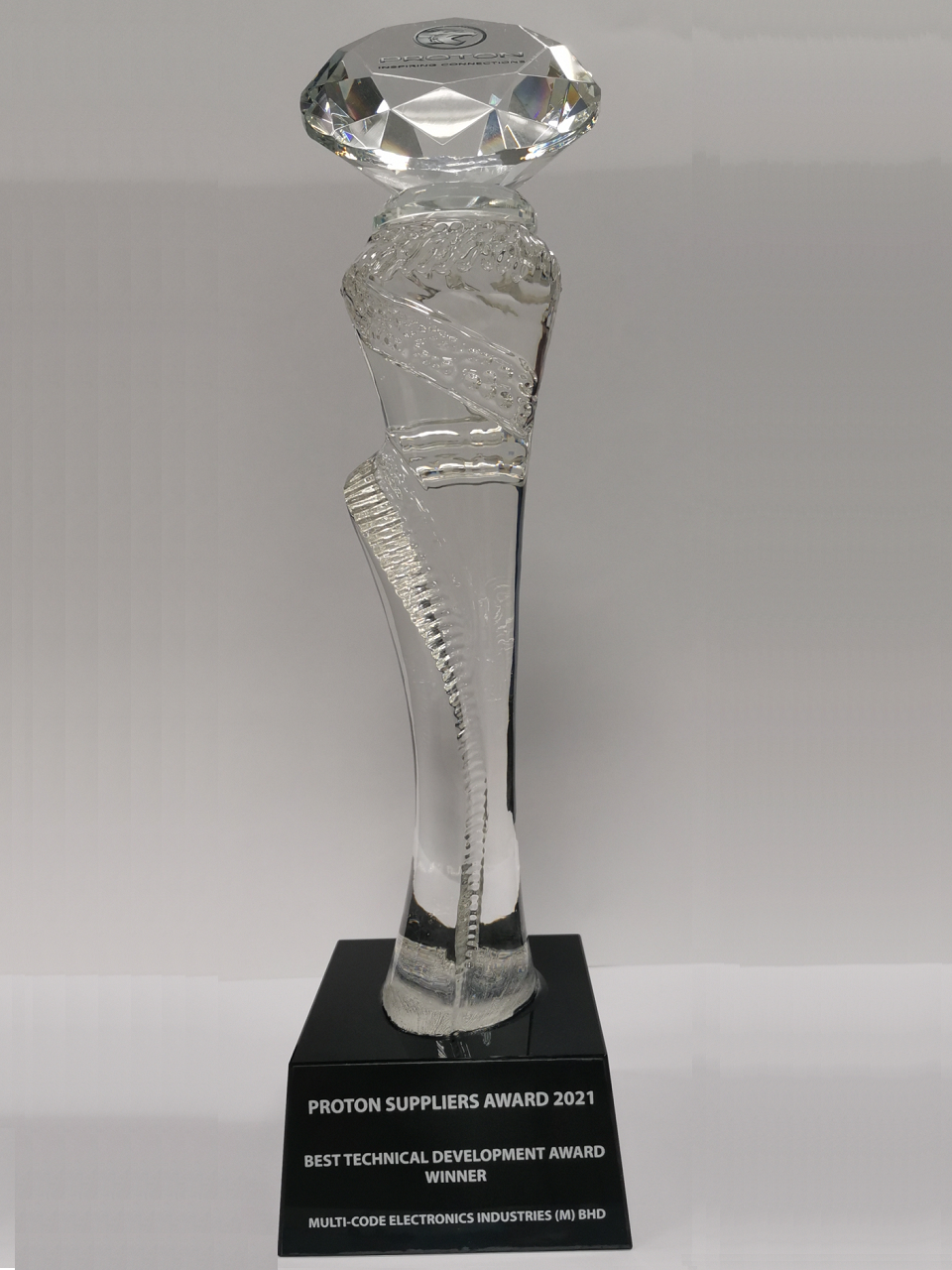 Best Technical Development Award
by Proton
2021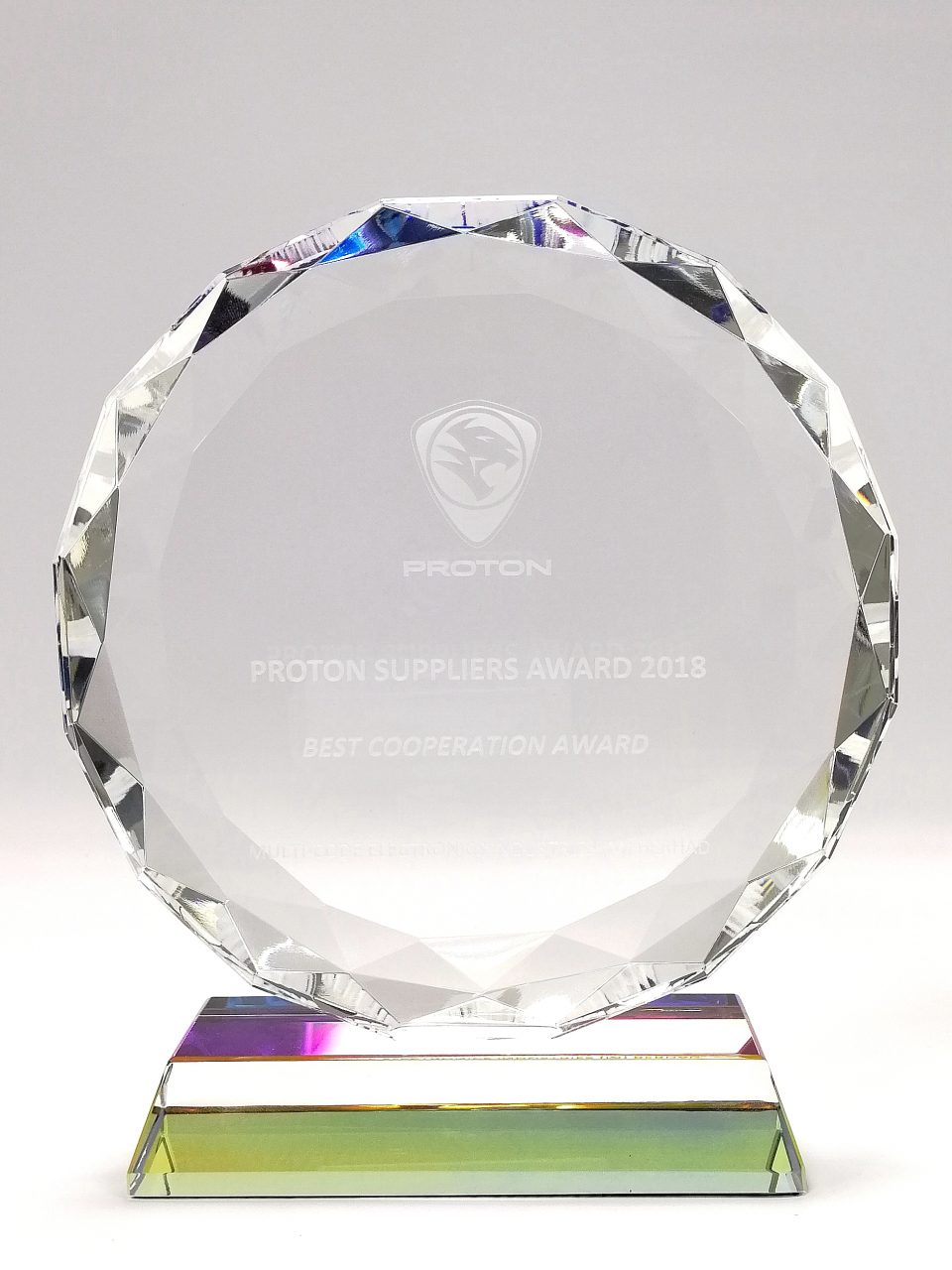 Best Corporation Award
by Proton
2018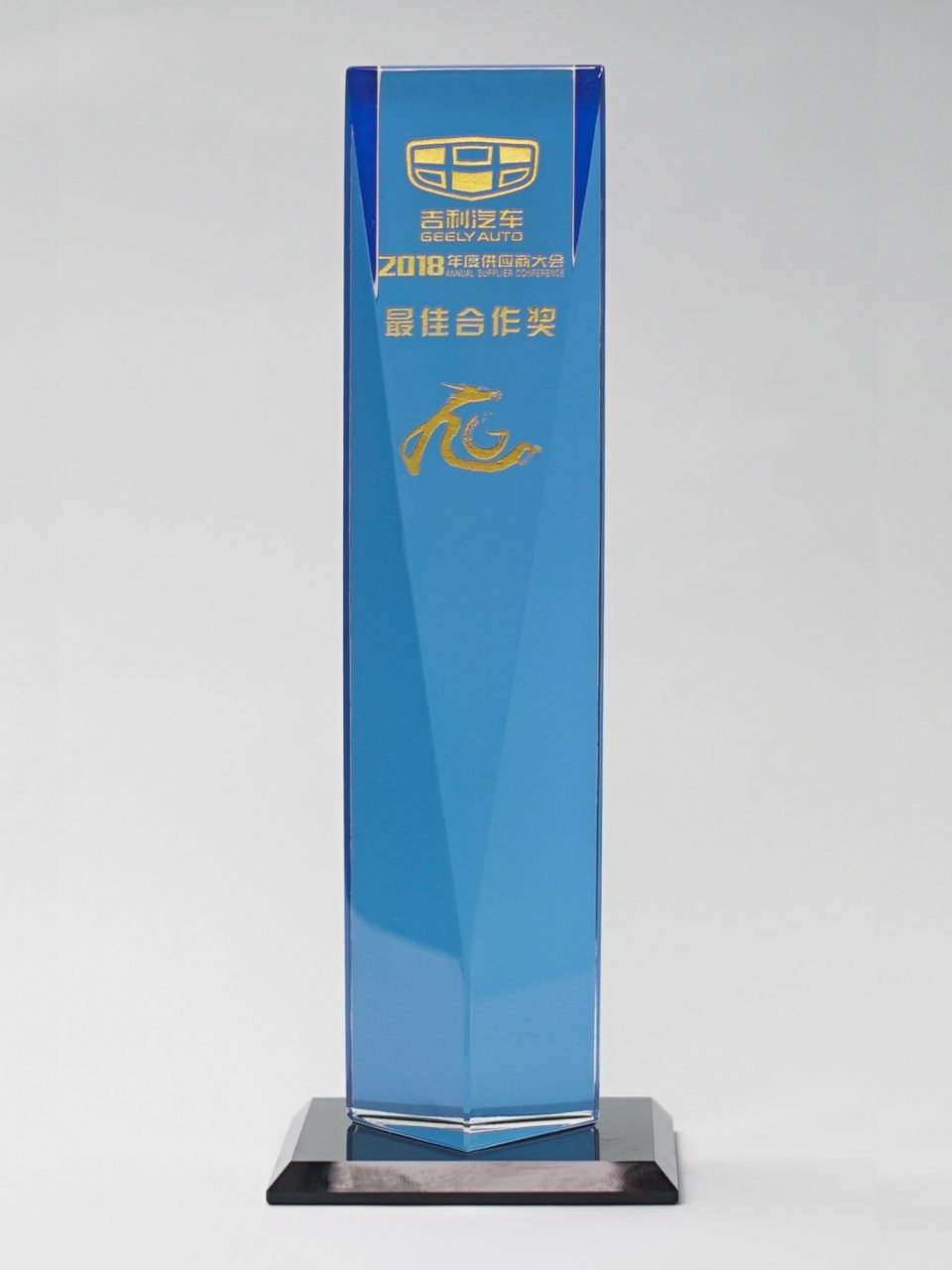 Best Corporation Award
by Geely
2018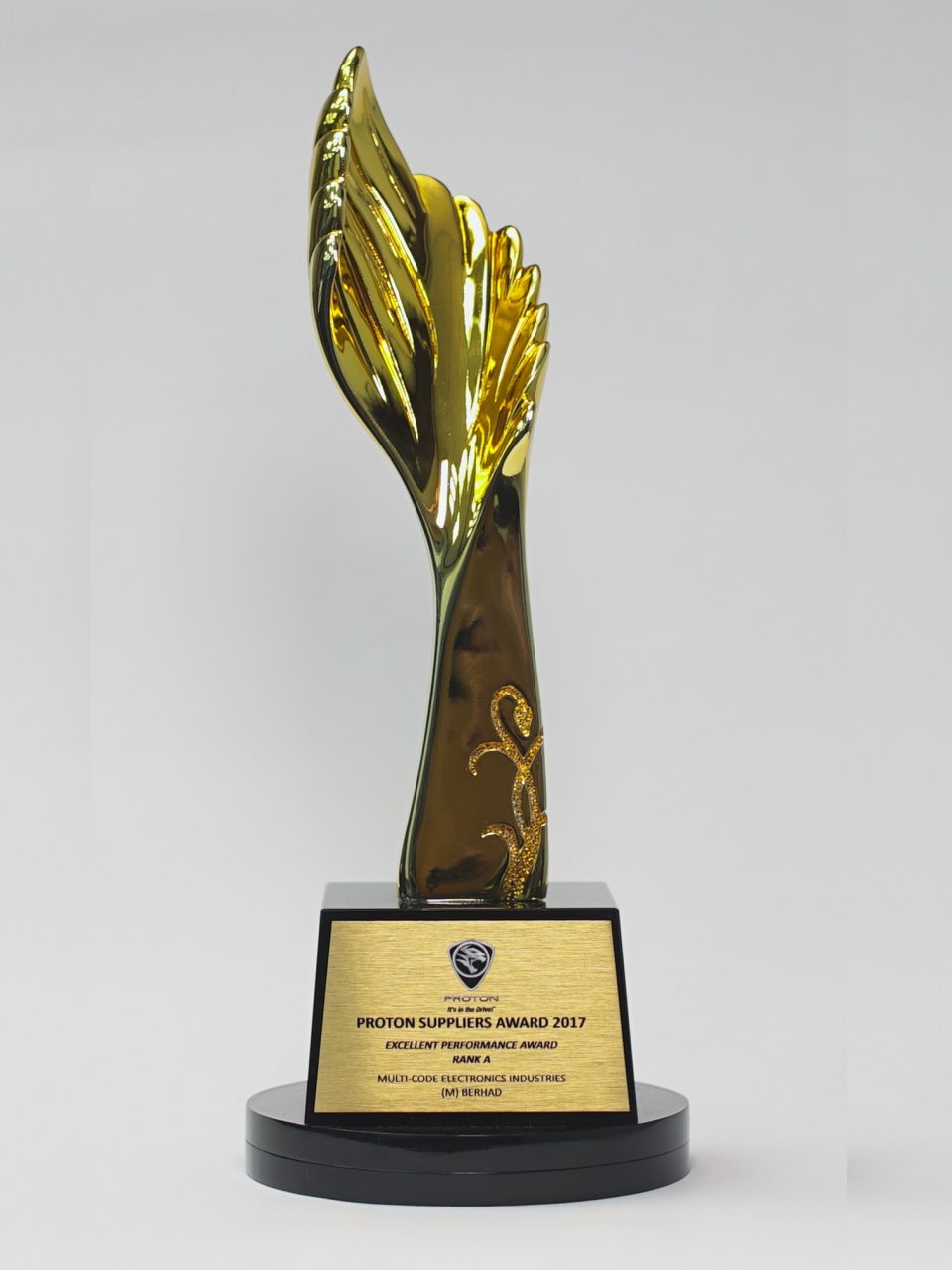 Proton Supplies Award
by Proton
2017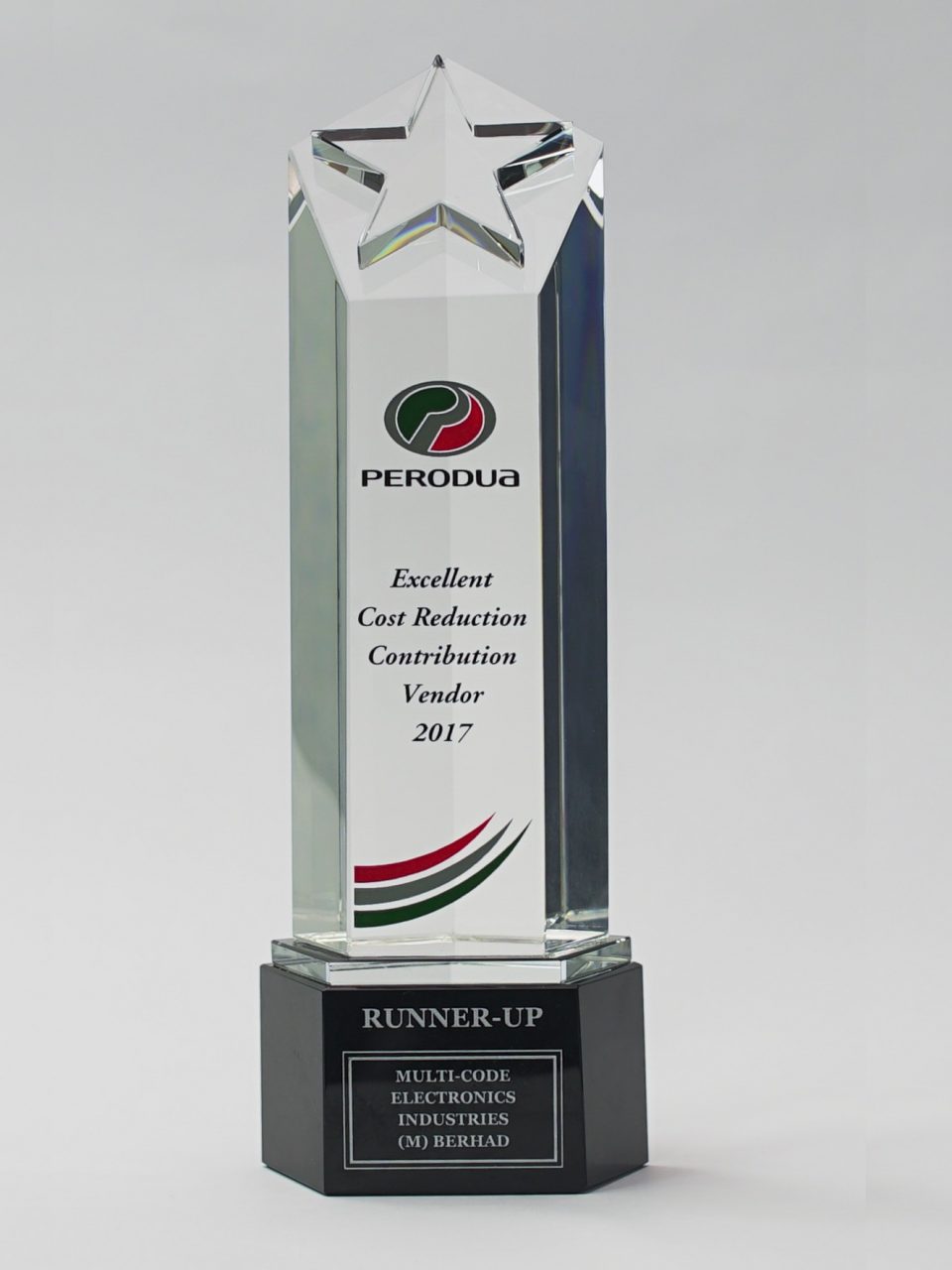 Excellent Cost Reduction Contribution Vendor
by PERODUA
2017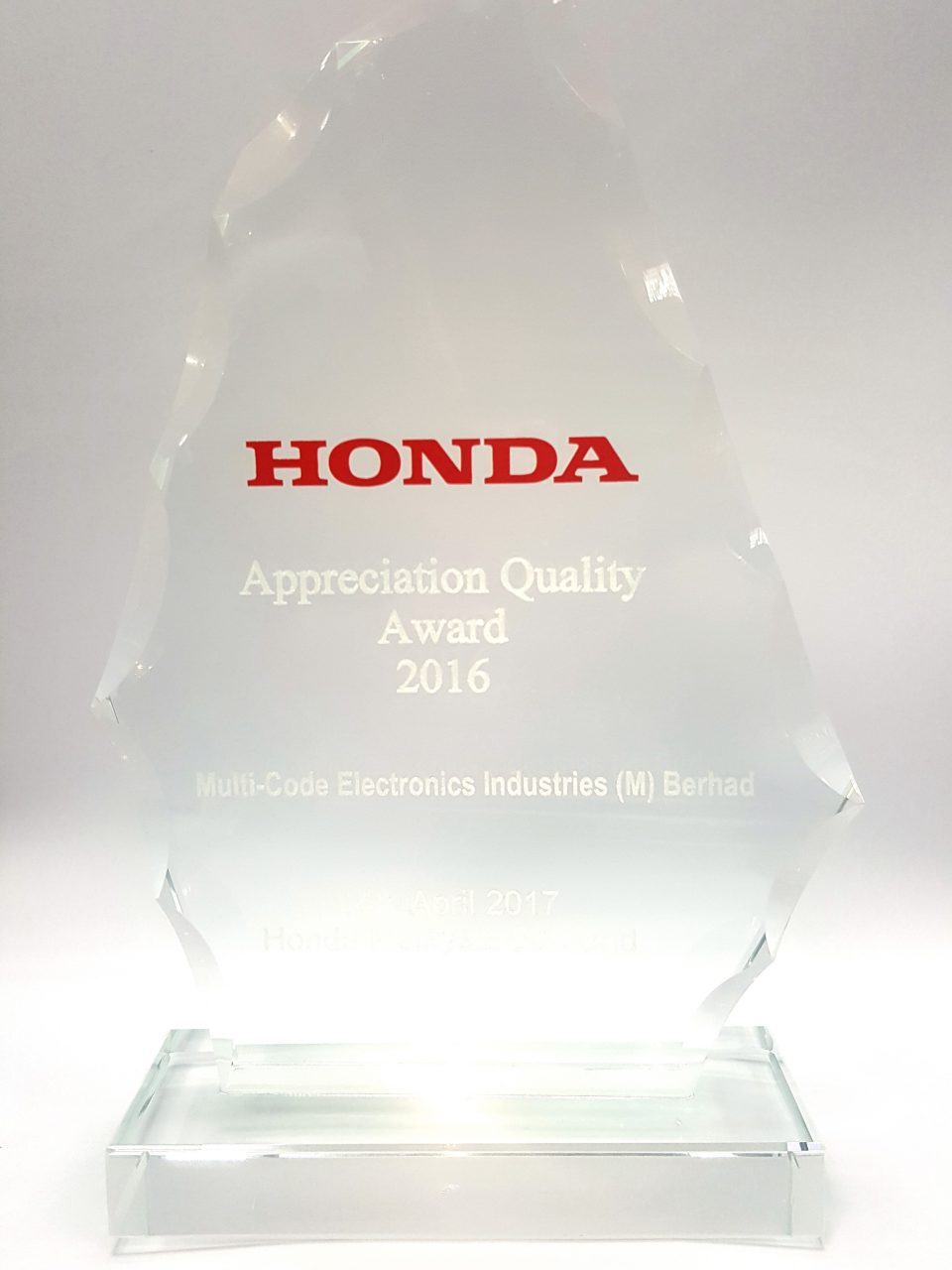 Appreciation Quality Award
by HONDA
2016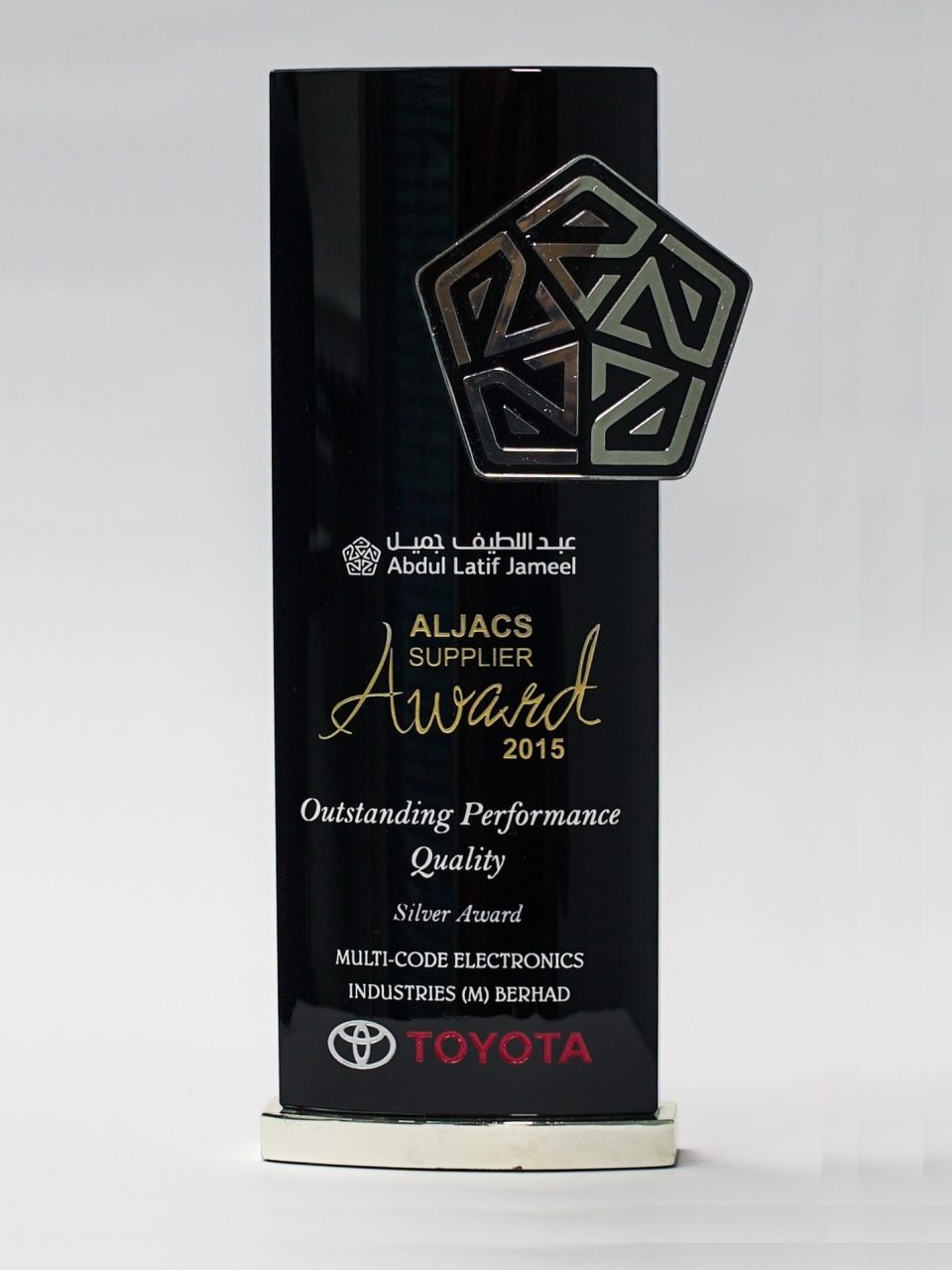 Outstanding Performance Quality
 by Abdul Latif Jameel
2015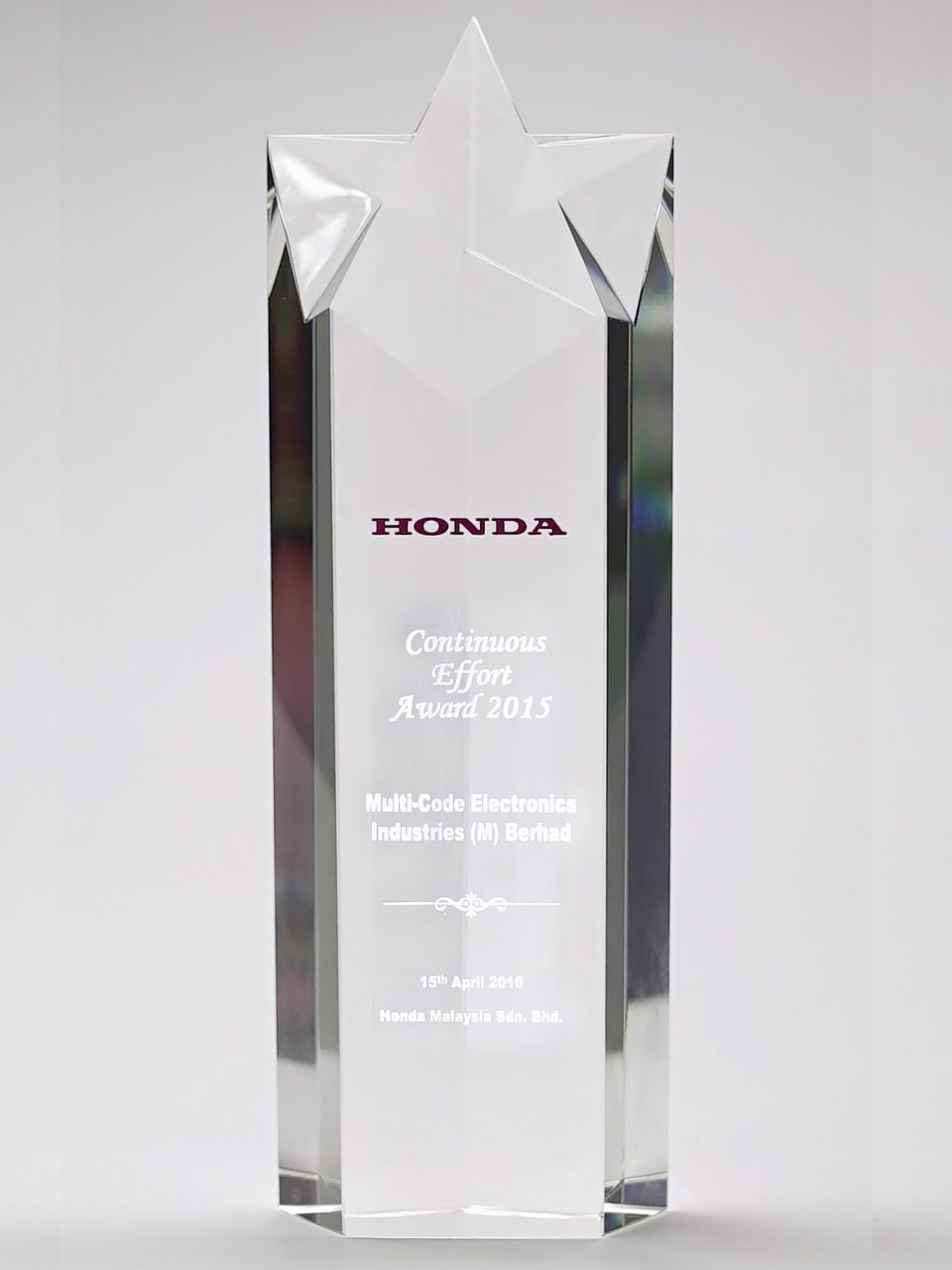 Continuous Effort Award
by HONDA
2015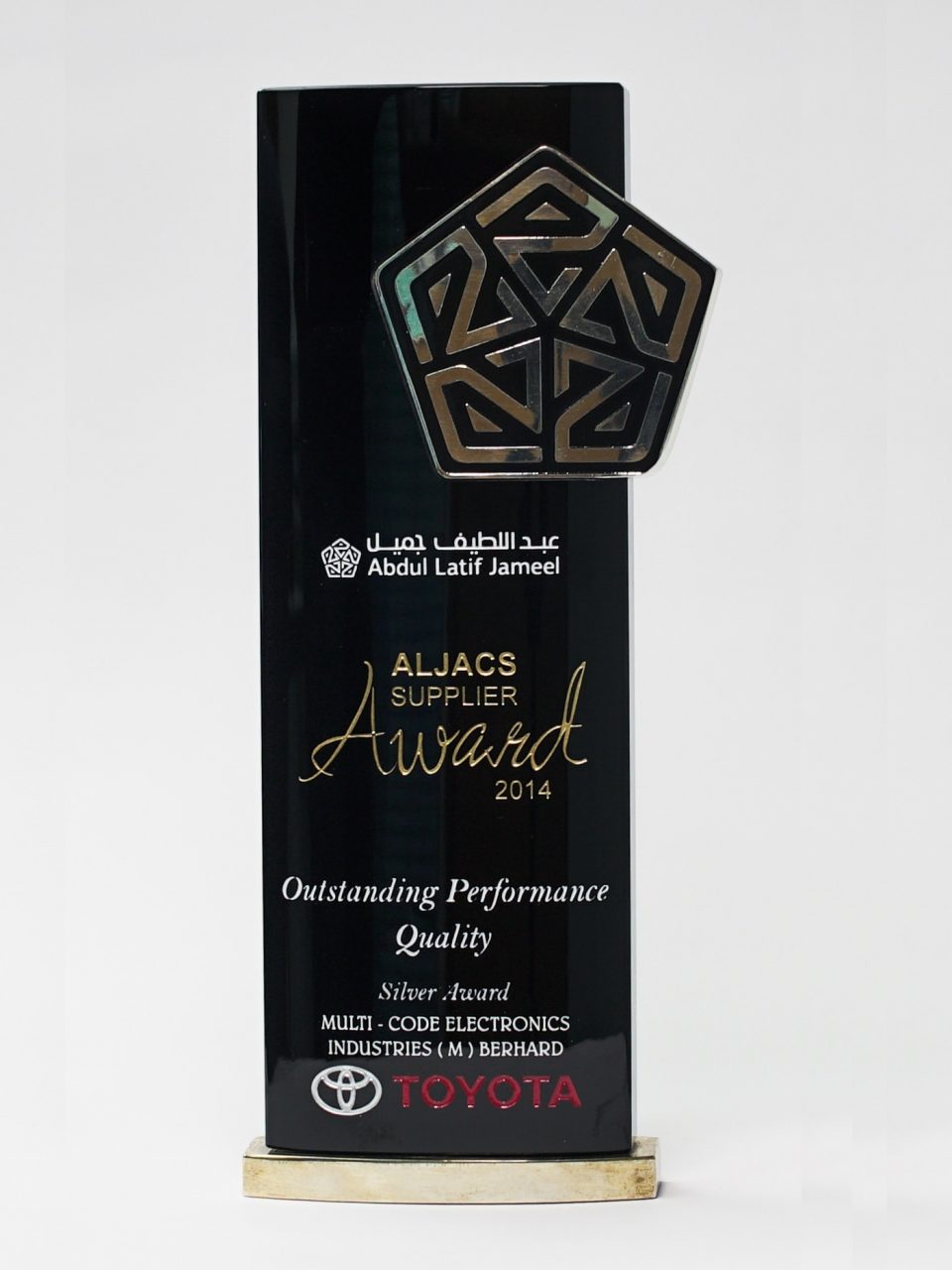 Outstanding Performance Quality
by Abdul Latif Jameel
2014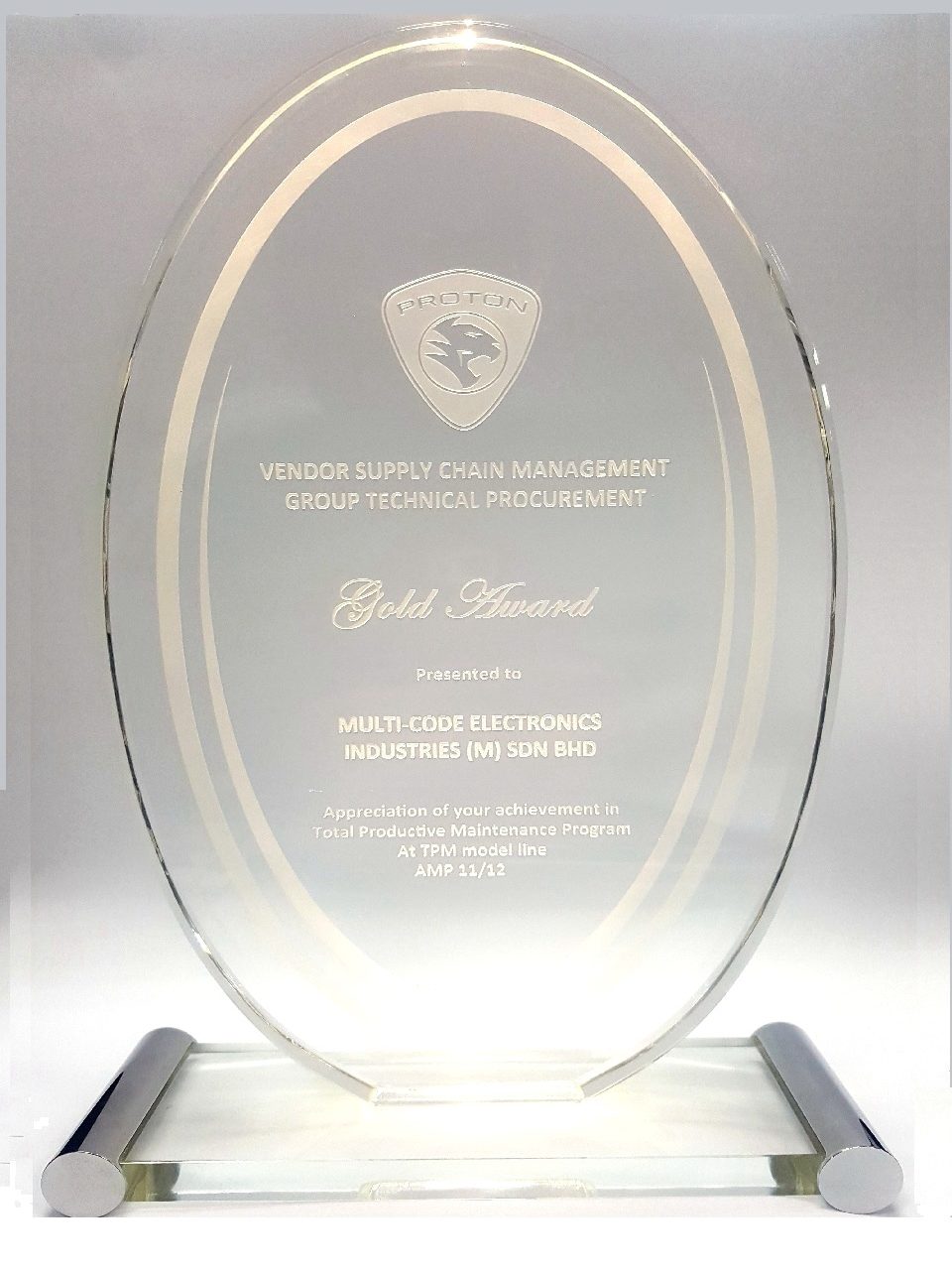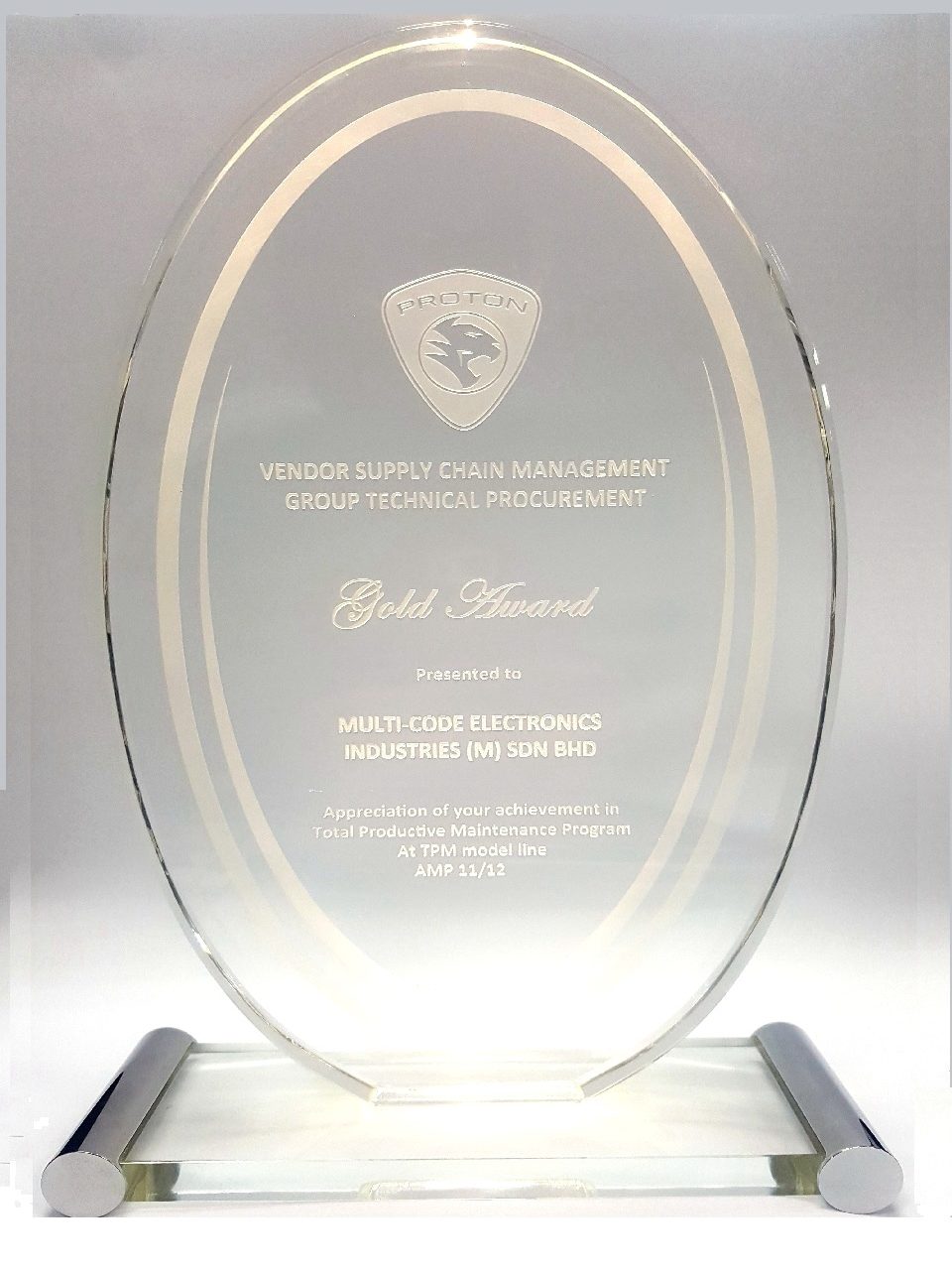 Gold Award on Vendor Supply Chain Management Group Technical Procurement
by PROTON
2012